Jianbing from Chinese Tapas House
Literally meaning "fried pancake", Jianbing is a particularly popular breakfast street food in China. Also increasing in popularity in the UK, Chinese Tapas House on Little Newport Street, commands queues that snake into the street. The end product, though, is worth the short wait. A crisp pancake base is freshly prepared, topped with eggs, coriander, spring onion, a fiery chilli sauce, crispy wonton skin and fried bread (somewhat unnecessarily). Additional savoury toppings then include a Chinese sausage – like a slender Frankfurter – or pork belly. Cheap, filling and decidedly decadent – this will set you up for the day in a similar way to a Full English breakfast. It's also a brilliant (tried and tested) hangover cure.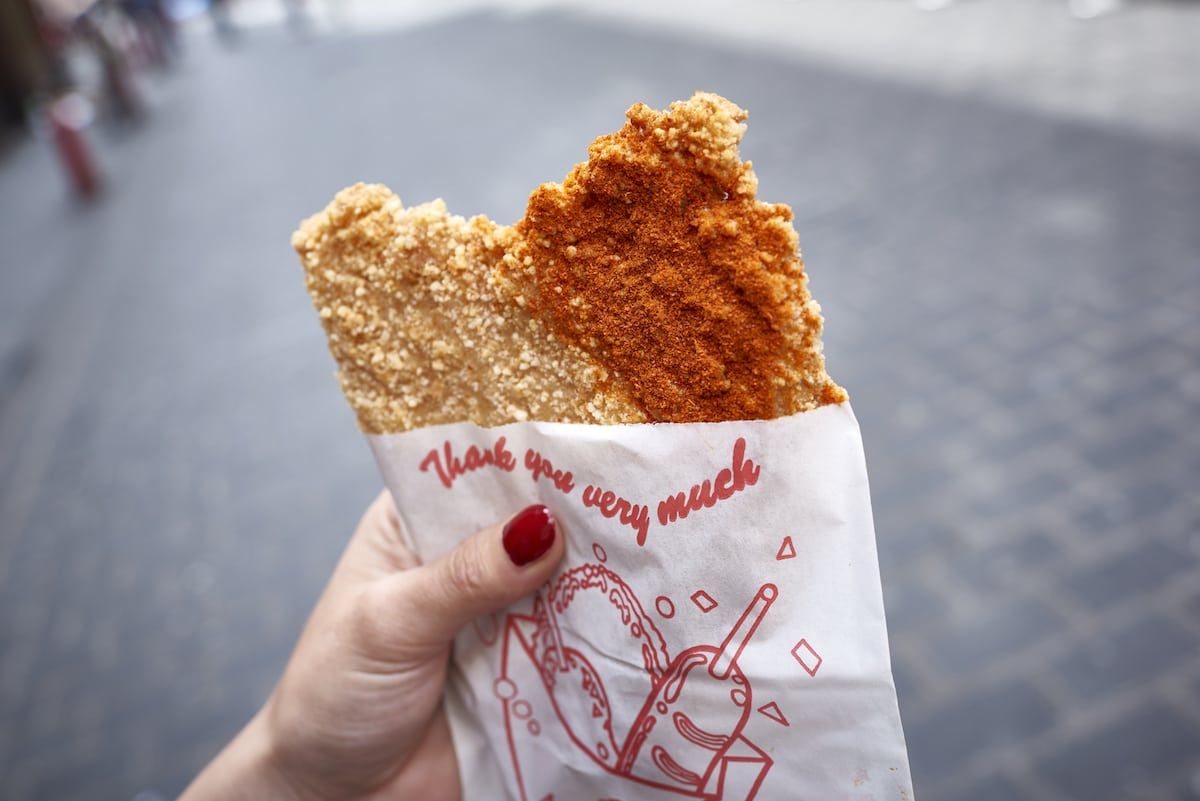 Taiwanese Fried Chicken from Good Friend
Chicken Cottage this is not. Good Friend's Taiwanese fried chicken is outstanding, like that found in the night markets of Taiwan. An oven shipped over from Taiwan is used to cook the chicken that's marinated, coated in three different flours, then fried to order – at two different temperatures for optimum tenderness, no less. Although the fried chicken breast isn't cheap (£10), it's thinly sliced and easily ample for two hungry people. Inordinately crisp, the chicken can be completed with unique seasonings from a self-service station. Of seven seasoning, the plum flavour is a must-try.
BBQ Pork Buns from Kowloon Bakery 
On the corner of Gerrard Street, Kowloon Bakery's barbecue pork buns are absolutely glorious – and a steal at £1.30 each. The service is ramshackle and abrupt (at best), but these sweet, glazed baps are baked with an irresistible filling of char siu pork and a tantalising hybrid between hoisin and Westernised barbecue sauce. Best when fresh from the oven, the bakery's sesame-coated doughnuts are also worth tasting.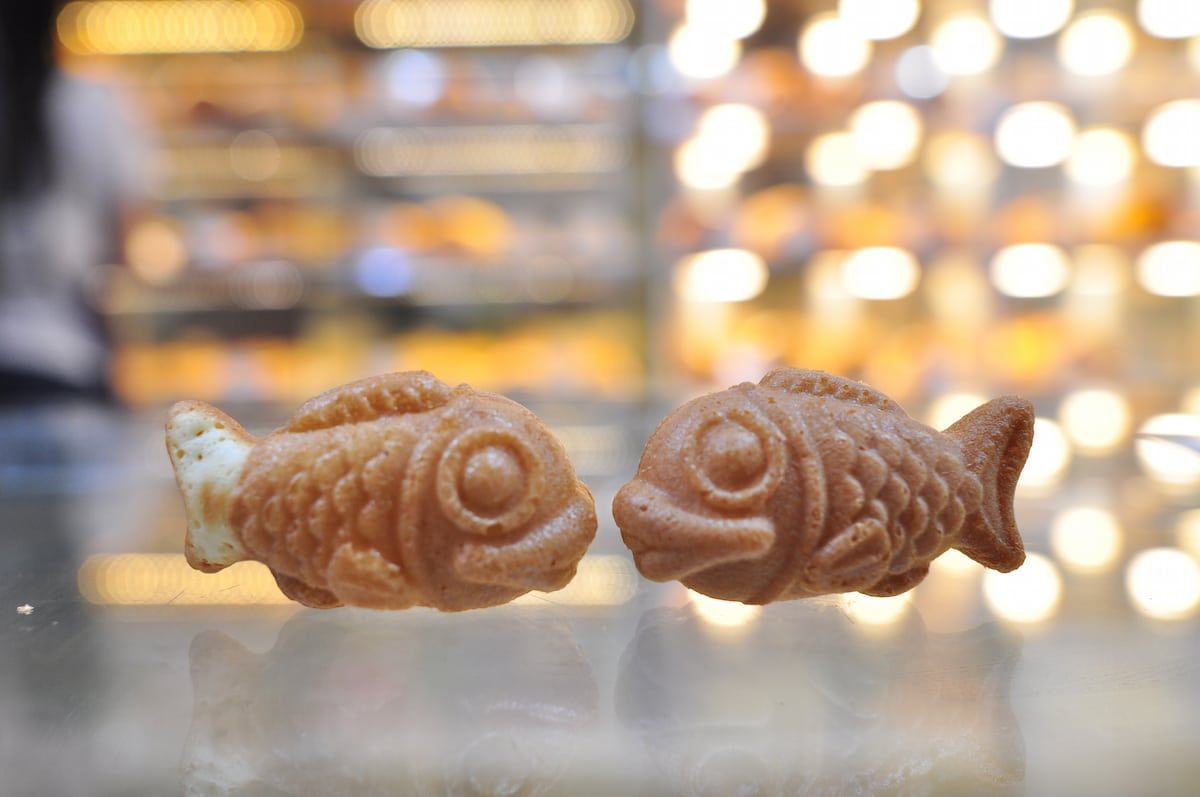 Taiyaki Fish from Bake
A considerably more modern establishment than Kowloon, Bake opened on Wardour Street last year. Here, a number of baked goods are available, but the Taiyaki fish cakes are – perhaps – the most exciting. Literally meaning 'baked sea bream', these Japanese cakes are sweet, fish-shaped and classically filled with red bean paste or custard. The latter's cake mix has a slight saltiness, not too dissimilar from a bite-sized Yorkshire pudding, but piped with luscious, piping hot custard. The bakery has also launched Taiyaki-inspired ice cream cones, served filled with Matcha tea ice cream.
Vegetarian Bun at Hawker Street
A street food court, of sorts, Hawker Street's ground-floor serves a mélange of 15 different street food dishes from China, Korea, Taiwan and Japan. Hot Pot skewers are joined by Macau pork chop buns, Bubblewaffles and siu long bao (soup-filled dumplings) served with straws. Relatively simple chicken and vegetarian buns are also available. Naturally green from the spinach colouring, the vegetarian bun is sizeable and stuffed with an assortment of stir-fried vegetables, punchy with ginger and big on flavour. Upstairs, the restaurant specialises is serving dishes such as prawns, squid and steak prepared on Himalayan salt tiles.
Skewers from Chuan Chuan Xiang
Tucked next to Baozi Inn, Chuan Chuan Xiang serves fast-food from an unassuming bolthole. The speciality here, hot-pot-esque skewers are bedecked with meat or vegetables, with numerous combinations, and cooked in a bubbling pot of chillies and Sichuan peppercorns. Bestsellers include broccoli, luncheon meat and tofu, while other alternatives include Black Ear fungus, hot dog, kelp, and pigs' intestine for the less faint of heart.
RELATED
Lunch With Jay Rayner – Britain's Most Notorious Restaurant Critic