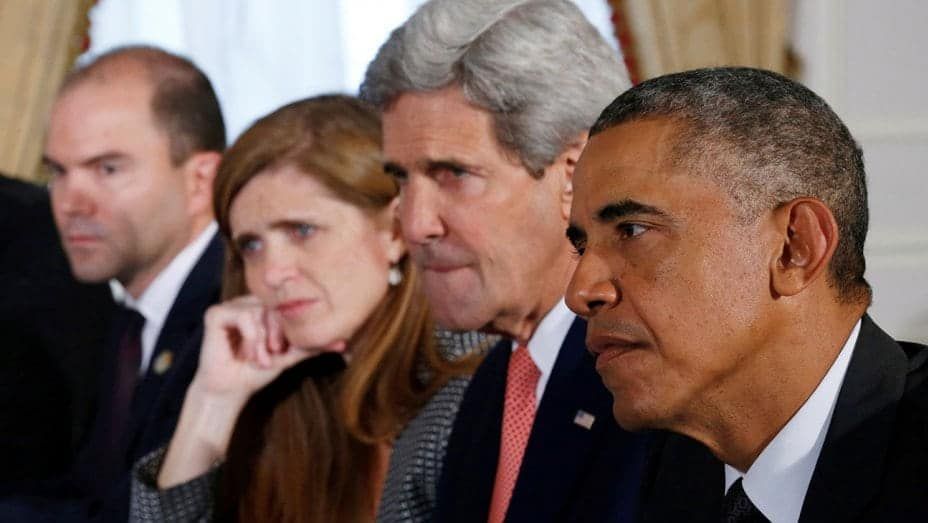 Film Review: The Final Year
Directed by Greg Barker, former freelance journalist and war correspondent turned documentary filmmaker, The Final Year plays out like a swansong turned tragedy that documents the Obama administration's final year in office. Centred on Obama's foreign policy team and their efforts to shift America's overseas approach away from a militarised one and, instead, towards one that is founded in engagement and diplomacy under the shared belief that American exceptionalism is rooted in, "what we stand for and how we act, not in the ability to impose our will on the people."
Dividing its time between four major players, The Final Year follows: Ben Rhodes, the deputy national security advisor for strategic communications and one of the longest serving, closest advisors to the President, US ambassador to the UN Samantha Power, National Security Advisor Susan Rice, and Secretary of State John Kerry, as they set about creating Obama's foreign policy legacy.
Unfolding as a sort of extended highlights reel, we move between the team and the President, as they travel to Vietnam, Japan, Nigeria and Laos, witness Cuban normalisation – a personal mission led by Rhodes – Samantha's humanitarian visits to areas affected by Boko Haram, the Iran nuclear deal and attempts to secure peace in Syria by John Kerry. All of which are incredible feats that point America's global foreign policy in an encouraging direction, a direction that places a strong emphasis on a global community and common humanity.
But, as the documentary pushes forward, orange storm clouds gather above as Donald Trump begins to feature on television screens and in conversations, the inevitability of his election, at this point, reduced to a laughable impossibility in the liberal echo-chamber. What feels like a documentary that was designed as a celebration and important document of a movement towards progressive politics is muted and flattened by the cold, hard realities of our present day. Since Donald Trump has taken office he has begun to unravel, or threaten to, the work of his previous administration with military escalation in Afghanistan, twitter-based brinkmanship with North Korea and new restrictions placed on Cuba (not to mention a swift exit from the Paris Climate Accord).
In examining the Obama administration's efforts to cement a new approach to diplomacy and engagement, The Final Year hopes to stress its core message; the importance of humanity in global affairs. However, its presentation teeters on the edge of a nostalgia piece, ultimately transforming a message of hope into one of tragedy and despair.
RELATED