Art gallery rejected Banksy painting submitted anonymously - then invited him to put an artwork on display
A top art gallery rejected a Banksy painting submitted anonymously under a pseudonym – but then personally invited him to put an artwork on display.
Banksy posted a snap of the Brexit-themed painting, which mocks the 'Vote Leave' motto and changes it to 'Vote to Love', on his Instagram account.
He submitted it to the prestigious Royal Academy of Arts Summer Exhibition using the name Bryan S Gaakman – an anagram of 'banksy anagram' – but had the work rejected.
The painting, featuring a poster saying 'Vote to Love, EU Referendum Thursday June 23,' shows a metallic heart-shaped balloon covered in plasters.
But a month later, fellow artist Grayson Perry, curator of the exhibition, personally invited him to submit an artwork – and the painting was put on display.
Banksy wrote: "I entered an early version of this into the RA summer exhibition under the pseudonym Bryan S Gaakman – an anagram of 'Banksy anagram'.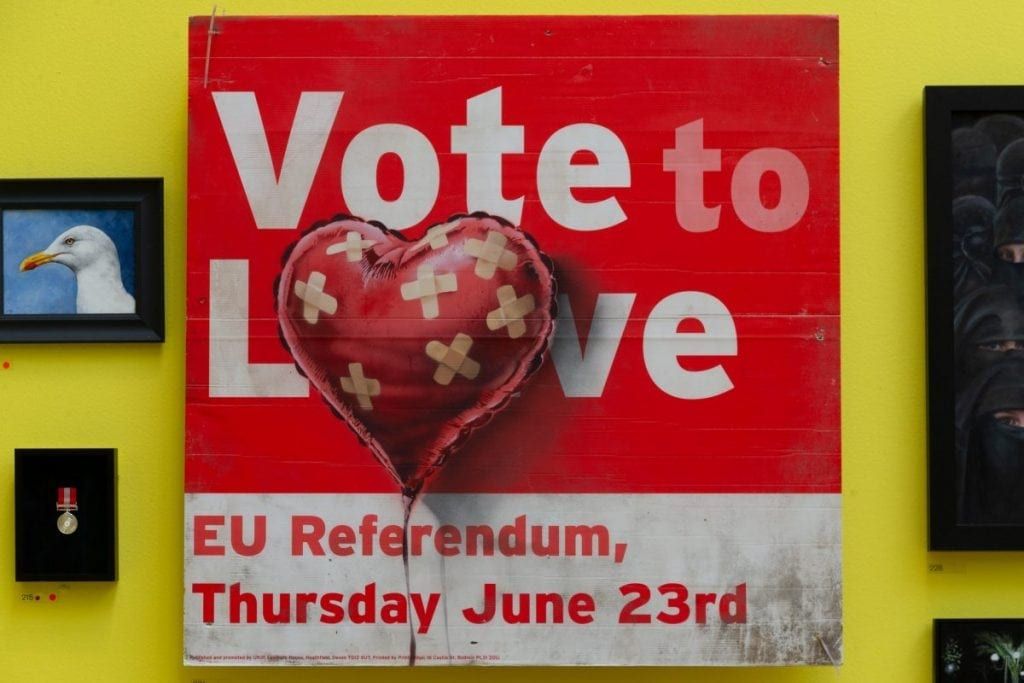 "It was refused.
"Then a month later I got a mail from the co-ordinator Grayson Perry asking me to submit something so I sent it again. It's now hanging in gallery 3."
Since you're here …
It may worry you that much of our mainstream press is increasingly reporting with a strong right-wing bias. Most of our media is owned by a handful of offshore billionaires with personal agendas.

More worrying is the staggering decline in independent, investigative journalism. It costs a lot to produce, so many publications facing an uncertain future can no longer fund it.

With nobody to hold the rich and powerful to account, or report on the issues that don't fit with the mainstream 'narrative', your help is needed.

You can help support free, independent journalism for as little as 50p. Every penny we collect from donations supports vital investigative journalism.